Exposure notification, a type of digital contact tracing, is an avenue to combat COVID-19 in the U.S., but each state and territory has to carry out their own tracing. Here's who's doing what, updated on Nov. 26.
As governments across the globe relax social distancing and stay-at-home orders, many of them are considering digital contract tracing — and specifically, exposure notification — as a way to help continue controlling the spread of COVID-19.
In the U.S., there will be about 50 different contact tracing apps and platforms. One for each state, and possibly another two for Washington, D.C. and Puerto Rico. To help you keep track of what individual states and governments are doing, here's a current rundown of contact tracing platforms in the U.S., as well as additional information about Apple's and Google's exposure notification system and other contact tracing solutions.
What is digital contact tracing?
Contact tracing, as a public health strategy, isn't new. Health and medical experts have used manual contact tracing to track and curb the spread of disease for centuries.
Generally, it involves human public health officials or volunteers who interview people who have been diagnosed with a disease. During these interviews, contact tracers track who that person may have come into contact with so that public health officials can test them, trace all of their contacts, and so on. It is, as you might expect, arduous.
Digital contact tracing seeks to largely automate this process. By using smartphone technology like Bluetooth or location data, public health organizations can track and alert all of the smartphone users that an infected person has come into contact with.
According to the Centers for Disease Control and Prevention, this is dubbed exposure notification or proximity tracing. Other types of digital contact tracing include case management, which seeks streamline the capture and management of exposure data.
But it's exposure notification that many health departments and tech companies have focused on. Independent entities have devised their own digital exposure notification technology, from MIT to the government of Singapore. But none of them have generated as much buzz as the system announced by Apple and Google in April.
Apple and Google's effort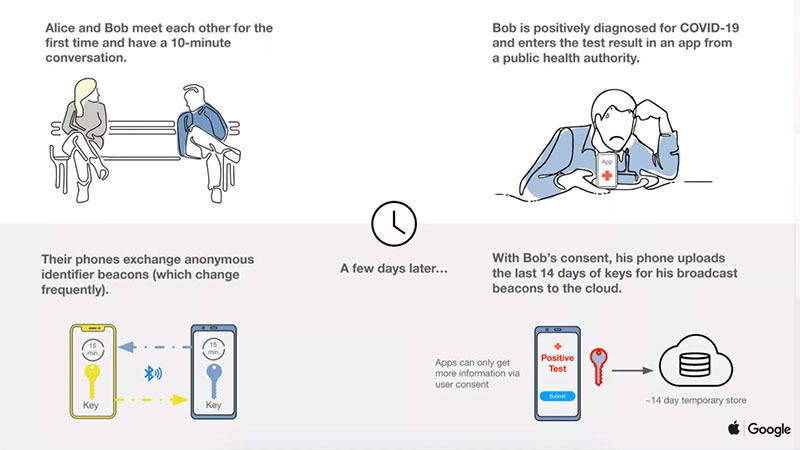 The Apple and Google exposure notification system is actually not an app. Instead, it's a developer framework that public health entities can use to create their own individual contact tracing apps.
The underlying framework is a cross-platform system that works on both Android and iOS. It works by collecting Bluetooth signals from devices that you come into close proximity with. If you, or the owners of one of those devices, is diagnosed with COVID-19, those proximity contacts are alerted with a notification.
Unlike other attempts at digital contact tracing, the system does away with some of the inherent restrictions on background Bluetooth usage in iOS. In stark contrast to some contact tracing efforts, the Apple-Google API also places a strong emphasis on privacy, encryption and decentralization.
Because of that, Apple and Google are seemingly distancing themselves from the contact tracing moniker. In more recent announcements, the two tech giants have taken to calling the system "Exposure Notification."
On July 31, Google announced new updates that would improve the accuracy and privacy of the system. And on Sept. 1, Apple released iOS 13.7, which includes a measure that will allow exposure notification to work without a public health app.
Beyond the actual framework, there have also been related developments. In July, The Linux Foundation announced a new initiative to use open-source tech, like the API, to combat coronavirus. Earlier that month, the Association of Public Health Laboratories announced plans to build a national server to house data.
Which states are using the Apple-Google contact tracing API?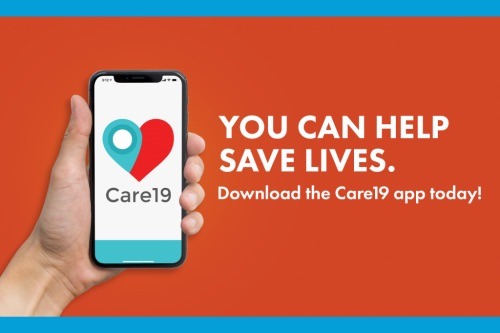 The first version of the Care19 app, used in North Dakota and South Dakota, was released too early to use Exposure Notification. An upcoming update to the app will adopt the Apple-Google system, however.
As of Aug. 26, the date of first publication of this article, there were just six U.S. states that released a coronavirus contact tracing app based on the Apple-Google API. Many more have arrived since.
Alabama
Alabama was one of the first states to signal that it would release a contact tracing app based on the Apple-Google API.
Over the summer of 2020, Alabama developed its platform, called GuideSafe, and piloted it at colleges across the state, according to the Montgomery Adviser. In August, the state government officially began rolling out GuideSafe to the general public.
The app is available to download from iOS here and on the Google Play store here.
Arizona
Arizona in August became one of the first U.S. states to roll out an Exposure Notification solution, primarily aimed at college campuses, ABC reported.
Developed in partnership with the Arizona Department of Health Services, the Covid Watch Arizona app is available to users throughout the state. Customized versions are being fielded for students of the University of Arizona and Northern Arizona University.
The app is available to download from iOS here and on the Google Play store here.
Connecticut
Connecticut officially launched a COVID-19 exposure notification app called COVID Alert CT in November.
The app is based on Apple and Google frameworks, and is part of a regional, interoperable COVID alert system that will also include New York, New Jersey, Delaware, and Connecticut.
Delaware
Although the state developed the app relatively quietly, Delaware on Sept. 15 launched its first contact tracing app based on the Apple-Google API.
The app, COVID Alert DE Mobile, is also interoperable with the contact tracing app released a few weeks later in Pennsylvania.
It's available to download from iOS here and on the Google Play store here.
Maryland
Minnesota
Nevada
On Aug. 24, the state of Nevada launched its own take on COVID-19 Exposure Notification with the COVID Trace app.
Along with the state urging Nevadans to download the app, many casinos in Las Vegas are encouraging employees to use COVID Trace, according to the Review Journal.
The app is available to download from iOS here and on the Google Play store here.
North Dakota
North Dakota became one of the first U.S. states to issue a contact tracing app earlier in 2020, and one of the first to signal that it would use the Apple-Google framework. Although North Dakota's app was originally based on a system different than the Apple-Google API, it has since been updated.
In August, North Dakota Gov. Doug Burgum announced the new version of the Care19 Alert app would be based on the technology developed by Apple and Google.
The app is available to download from iOS here and on the Google Play store here.
Pennsylvania
Pennsylvania in August joined other states in announcing that it would soon debut a coronavirus exposure notification app. On Tuesday, Sept. 22, the state's health department officially launched COVID Alert PA.
Developed by Ireland-based Nearform, the system relies on the Apple-Google Exposure Notification API to alert users whether they've been in close proximity with someone who has tested positive for COVID-19. It's also interoperable with neighboring Delaware's app.
It's available to download from iOS here and on the Google Play store here.
New York and New Jersey
The states of New York and New Jersey on Oct. 1 announced the launch of statewide COVID-19 exposure notifications apps. Respectively, they're dubbed COVID Alert NY and COVID Alert NJ.
In the announcement, the states also said that they would take part in a regional COVID alert network alongside both Pennsylvania and Delaware. Conneticut will also take part in the network when it launches its own exposure notification app "in the coming weeks."
COVID Alert NY is available to download from iOS here and on the Google Play store here.
COVID Alert NJ is available to download from iOS here and on the Google Play store here.
Virginia
At the start of August, the state of Virginia became the first in the U.S. to officially launch an Exposure Notification app based on the Apple-Google API.
Developed in partnership with the Virginia Department of Health, the COVIDWISE app officially launched to Virginians on Aug. 5.
The app is available to download from iOS here and on the Google Play store here.
Wyoming
Earlier in August, Wyoming announced that it would roll out a contact tracing app using the Apple-Google API. Notably, however, the Wyoming app isn't restricted to the state itself.
Developed by ProudCrowd, Wyoming is using the same Care19 Alert app that is currently in use in North Dakota. Unlike the first version of Care19, the updated app in Wyoming is based on the Apple-Google API.
The app is available to download from iOS here and on the Google Play store here.
Washington, D.C.
The region rolled out support for Exposure Notification Express in late October.
Which states plan to use the Apple-Google API?
Along with states that have already debuted apps, there are several that have definitively announced that they would follow suit.
Hawaii
On Sept. 22, the Honolulu Star-Advertiser reported that Hawaii's first Apple-Google exposure notification app would be arriving in the near future.
The app, dubbed AlohaSafe Alert, would debut as the state of Hawaii expects a flood of tourists as coronavirus restrictions ease.
Among U.S. states, Hawaii has had some of the strictest quarantine and no-entry policies during the pandemic. Visitors, for example, needed to self-quarantine for 14 days once arriving in the state. But those policies are set to expire in October.
It isn't clear exactly when AlohaSafe Alert will roll out to users, but it's likely that the state's health department is looking for a date before the expected tourist boom.
South Carolina
In a joint Apple-Google statement to AppleInsider, the two companies said that South Carolina would be one of the first U.S. states to build out a contact tracing app, tentatively called "SC-Safer-Together," using their Exposure Notification framework.
However, a spokesperson for South Carolina's Department of Health and Environmental Control has since clarified that the state has "no plans to pursue this application." The DHEC had only received a memorandum of understanding from the Medical University of South Carolina authorizing it to "explore the potential development" of an app using the Apple-Google framework
A spokesperson for MUSC added that they are still in the "development, evaluation and state-level discussion and review stage of things," adding that the project has not been approved or deployed by any state-level agency.
As of Aug. 26, South Carolina has not yet released its app.
States that plan to use Exposure Notification Express
In April, five of the westernmost states in the U.S. created a coalition dubbed the Western States Pact to spearhead coronavirus response and public health strategies. It includes California, Oregon, Washington, Nevada, and Colorado.
Many of those states were originally undecided about exposure notification and digital contact tracing. But in September, the Western Pact States announced the launch of a pilot program to use built-in Exposure Notification Express to track the spread of COVID-19.
Exposure Notification Express, launched in iOS 13.7, brings the Apple and Google system to users who live in a state without a dedicated exposure notification app. The system, however, still requires that a state health department support it.
The program will be piloted in specific areas, such as on college campuses. If it is deemed effective by state health authorities, it could roll out to the general public by late 2020 or early 2021.
States that are undecided about digital contact tracing
Since the start of the COVID-19 pandemic and the Apple and Google announcement of Exposure Notification, many states have been silent about whether they plan to use the framework.
Several states told AppleInsider that they would continue to evaluate the situation, but other states that we reached out to did not respond.
On the other hand, in June, Business Insider asked every U.S. state whether they would use digital contact tracing in their efforts to curb coronavirus. The majority said they were undecided.
States that don't plan to use smartphone contact tracing
Beyond states that haven't made up their mind about digital contact tracing, there are a handful of states that said they would not use any type of smartphone-based system.
Per Business Insider's inquiry, the following states also plan to rely on human contact tracers: Florida, Georgia, Indiana, Louisiana, Maryland, Missouri, New Mexico, North Carolina, Ohio, Tennessee and Vermont.
In a statement to AppleInsider, Texas also confirmed earlier in 2020 that it would not use a smartphone-based system.
On the other hand, Delaware was among those that told BI they wouldn't use a contact tracing app. Several months later, they appear to have changed their mind per Pennsylvania's announcement that its app would be interoperable with one in the state. In other words, the situation is fluid. We'll update this list when we know more about each state's plans.
Other digital contact tracing methods across the U.S.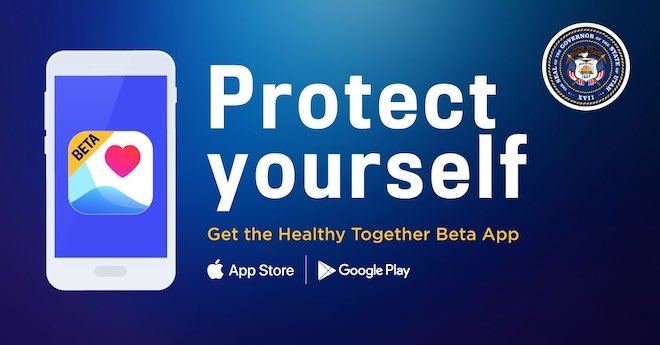 Utah's Healthy Together app is currently in beta, but it doesn't use the Apple-Google Exposure Notification API.
Like some countries in Europe, however, there are several states that have released contact tracing apps without the Exposure Notification framework. Similarly, some states have claimed that they won't use phone-based contact tracing at all. Here's a current list of them.
Utah's "Healthy Together"
Utah released its first contact tracing app, Healthy Together, in late April — after Apple and Google announced their framework. The app, developed by social media startup Twenty, is currently in beta testing as of May 14.
Healthy Together uses a mix of personally identifiable GPS data, cell tower triangulation and Bluetooth signal data to keep tabs on the people that a user comes into contact with. The data it collects may be shared with Utah state officials, as well as some members of Twenty's development staff.
On Utah's website, the state says that it uses location data because systems that rely only on Bluetooth, like the Apple-Google API, aren't accurate enough. In addition to contact tracing, the app also contains features for finding nearby COVID-19 testing facilities and receiving test results.
In August, Utah was said to be looking for a new app, though it isn't clear if it will opt for one based on the Apple-Google framework.
Care19 in South Dakota
On April 7, three days before the Apple-Google API announcement, the state of North Dakota launched a free mobile contact tracing app called Care19. Eventually, neighboring South Dakota also began urging residents to install the app.
But while North Dakota eventually changed course and adopted the Apple-Google framework with a new update to Care19, it appears that South Dakota has not followed suit.
As of Aug. 26, the Care19 Alert app claims to only work in North Dakota and Wyoming. Another app on the App Store, Care19 Diary, is available in South Dakota but does not use the Apple-Google API.
International context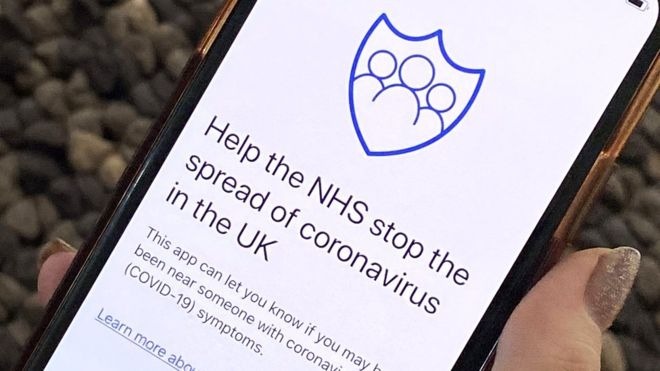 Even though Apple and Google announced their application programming interface (API) in April, it wasn't ready to deploy. The first beta version of the Exposure Notification system was released in late April.
Despite the fact that it hasn't been released, Apple and Google have already taken some fire from public health agencies on their strong privacy-focused approach.
Countries like the U.K., France and Germany were said to be in a "standoff" with the two American tech giants over the decentralized nature of how contact data is stored. Some of those countries have conceded, while the U.K. has pushed on with its own proprietary solution.
But contact tracing apps without the Apple-Google API have their own setbacks. Early COVID-19 contact tracing apps deployed in places such as Singapore suffered from user inconvenience due to the fact that they required a phone to remain unlocked and a user to keep the app open to work properly.
As of August 2020, many countries across Europe have released contact tracing apps based on the Apple-Google API. That includes Canada, Ireland, Switzerland, Latvia, Germany and Italy. Even UK, initially a holdout, changed course and decided to adopt the framework.
.